About Us
Who is The Romantic Tourist?
It all began in 2007...
We met at work and three months later we were engaged. And amidst the whirlwind of romance, we began the process of looking for somewhere to celebrate our engagement, choosing a wedding venue, and deciding upon an exotic honeymoon destination, but...
...we were met with a world of travel brochures, websites and magazines with the corners of pages folded down; endless emails to each other during work hours with yet another link to something that might be of interest; phone calls and answerphone messages and wine-laden catch-ups at the end of long working days, until finally... we both collapsed in a heap.
It seemed that there was no way - or, more specifically, nowhere - that helped couples by putting the crème de la crème of romantic getaways, weddings and celebrations all in one place. Of course, there was a Happily Ever After for us - we had the most amazing wedding, deep in the St. Lucian Rainforest, and are now loving married life - but we knew that we'd face the same challenges further down the line when we wanted to celebrate our first wedding anniversary, or go away for a special Valentine's getaway, or book a romantic weekend away just for the sake of it.
And 5 years later, The Romantic Tourist was born...
We are delighted to say that we are now assisting people, just like ourselves, in finding the perfect place for their romantic occasions. What's more, we understand that romance isn't a case of one-size-fits-all - one couple's idea of holiday heaven could leave another running for the hills of a white-sands-sparkling-waters idyllic island in the Indian Ocean (though this doesn't happen very often) – and we hand-pick hotels and travel experts who pride themselves in creating the best romantic experiences and celebrations all over the world.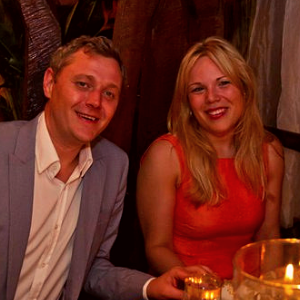 We know how difficult and stressful it can be to get it right, because we did it together, which is why we are so passionate about helping to take your romantic dreams and turn them into a reality. We offer thousands of tailor-made romantic experiences, and with everything you'll need in one place, direct booking with each of our professional hosts and our bespoke romantic consultancy service, you can count on finding the perfect romantic retreat; simply let us know what you want - and we'll take care of the rest.
We are always adding new locations and experiences to our offering, so for all the explorers and hopeless romantics out there, become a Romantic Tourist today.
Chloe & Jason x
P.S – You can read more about our wedding at Crystals St Lucia here